Executive Talent Development
Businesses are constantly facing various challenges to stay competitive in a global economy. The wave of retirement is a growing concern for organizations as the need to keep expertise within the organization and effectively transferring it to others is coupled with the challenge of succession planning. Yet, even if it is often seen as a critical activity, learning and development are often high on the list of areas to cut in when an organization is restructuring its activities. This is the direct consequence of an organization's constant questioning of the ever-increasing expenditures with no direct tie-in to the company's bottom line. Learning and development, however, yield important returns if the learning and development offered directly support the corporate priority targets.
Whether it is in cadre of an accreditation programme, as a series of standalone courses, as a coaching and mentoring initiative, or as a collaborative learning and knowledge sharing community, ASI-I has earned its reputation as a world-class leader in delivering Executive Talent Development and has become the trusted professional development partner for several air transportation organizations.
ASI-I has developed a customized learning approach that ensures highly participative courses, workshops and learning activities, which includes a mix of problem-based learning and case studies grounded in field-based research and closeness to practice enabling participants to focus on the real issues.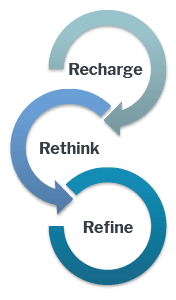 Providing the latest thinking and best practices in the aviation management field ASI-I courses are designed to tool participants with actionable learning that quickly translates into solutions that they can apply immediately in their professional environment. Usually set in a workshop format, the ASI-I's courses enable participants to recharge, rethink, and refine their management skills to give their organization a sustainable advantage.
ASI-I has developed courses on series of topics in aviation ranging from civil aviation administration such as airline, air cargo, airport enterprise and air navigation services management as well as aviation sector human resources, management and development, strategic management and innovation of aviation enterprises.
---
Customized Learning and Development
State-of-the-art customized learning and development yields strong results in terms of Return on Investment (ROI) as well as Return on Expectations (ROE). It allows for convenience in terms of flexible timings and cost-effective options, all the while contributing positively to organizational culture and image. The key characteristics of such programs are:
Focus on key competencies and subject matter
In contrast to open enrollment or off-the-shelf learning and development, customized competency development programs allow for a greater control over topics and the time dedicated to each topic. Customized programs are developed in response to a rigorous needs assessment that allow designers to focus on the need-to-know items and eliminate the nice-to-know so that every learning moment is relevant.
Focus on organizational needs and priorities
Customization also provides an opportunity for company-specific issues to be discuss confidentially allowing learners to tackle real issues and also ensure the relevance as well as the transferability of the learning and development to the organization. This also provides an opportunity for organizations to convey their top expectations and priorities throughout the program.
Focus on learning retention
Customized learning is far more personal, emotional, relevant and relatable, all of which have been proven to increase learning retention. Focusing content on issues that employees are currently experiencing provides them with implementable solutions as well as a greater sense of assurance that they can apply what they have learned.
Focus on applicability
Competency-based learning and development within a customized program provides an opportunity to develop course integration exercises that will yield immediate, implementable management tools. In addition, such a program often includes a coaching dimension to oversee learners through their application of new competencies on the job.
Consider team and organizational culture
A customized competency development program provides employees with skills to develop stronger bonds by working through cases together, breaking down silos, and creating a shared vision for working both together and with stakeholders as teams.
Value for time and money
Customized learning and development focuses directly on performance improvements, which gives more value for time and money and eliminates the non-relevant content that most employees are subject to learn when they follow non-customized courses.
---
Professional Accreditation Programmes
As part of an overall learning and development strategy, organizations are increasingly looking at accreditation programmes as means to assure that their resources acquire and demonstrate the competencies demanded to meet current and future requirements of their industry.
In developing these accreditation programs, learning and development institutions not only develop the necessary tools and tests to ensure that graduates demonstrate the necessary level of proficiency, but also develop the appropriate quality management mechanisms to continually improve their programmes in order to meet accreditation standards.
Global ACI-ICAO Airport Management Professional Accreditation Programme (AMPAP)
From its experience in administering the Global ACI-ICAO Airport Management Professional Accreditation Programme (AMPAP) which leads to the International Airport Professional (IAP) designation, ASI has developed a model based on lessons learned to assist organizations in developing a world-class international professional accreditation programme.
The Aviation Strategies International division, ASI Institute (ASI-I), is the officially designated administrator of the Global ACI-ICAO Airport Management Professional Accreditation Programme (AMPAP) which leads to the International Airport Professional (IAP) designation.
AMPAP is a strategic initiative born from a partnership between ACI and ICAO in March 2007. In recognizing the challenges and complexity that constitute airport management, AMPAP seeks to develop a new generation of airport leaders in all functional areas of the airport business and promote the adherence to the highest professional standards, effective sharing of best managerial practices, all in a cross-cultural, highly interactive learning environment.
AMPAP is universally available to airport executives and management personnel, and on successful completion, provides its candidates with the opportunity to broaden their career horizons as they earn the ACI-ICAO International Airport Professional (IAP) designation. The IAP has quickly earned a reputation as a hallmark of excellence among the global airport professional community.
World Institute for Nuclear Security (WINS)
The World Institute for Nuclear Security (WINS) approached ASI for assistance in further implementing its professional accreditation programme in six specific areas: provision of strategic advisory services, coaching, learning, development of documentation, processes and procedures, orientation workshops and development of e-learning capability.
AP II Airport Management Excellence Program (AMEP)
PT Angkasa Pura II (Persero), the operator of Jakarta's Soekarno-Hatta International Airport and a dozen other airports in Western Indonesia, identified an urgent requirement for an in-house senior-level airport management training program to further develop the competency of its top airport managers. The organization required a program that would take into account current and anticipated challenges for the enterprise. ASI-I's assistance was requested to develop and deliver, in cooperation with the AP II Training Department, what has become the flagship AP II Airport Management Excellence Program (AMEP).The main objectives were to the transfer of practical knowledge to senior managers, and to position PT Angkasa Pura II (Persero) as a High-Performance Work Organization (HWPO), as per global standards and best practices.
CAM Advanced Airport Management Program (CAAMP)
Macau International Airport Co. Ltd. (CAM) approached ASI-I to add a building block to the Human Capital competency development strategies already established by CAM, its airport operator, ADA and other operators at Macau International Airport. The CAM Advanced Airport Management Program (CAAMP) complemented other initiatives such as staff participation in the Global ACI-ICAO AMPAP, the IATA Diploma, and the ACI Online Operations Courses by offering customized workshops responding to the specific priorities and needs of the Airport.
AOT Advanced Airport Management Program (AAMP)
Airports of Thailand PCL, which operates the six main airports of Thailand, retained the services of ASI-I to co-design, develop and deliver its AOT Advanced Airport Management Program (AAMP) providing participants with practical know-how to be implemented in the existing AOT context in order to achieve sustainable enterprise-wide performance improvements, rather than only making them aware of the existence of such practices.