Executive Talent Development
Learning and development are often regarded as critical, but they are also among the first areas to be cut when an organization must restructure because there is often no direct tie-in to an organization's bottom line and its corporate priority targets. However, retirement and succession planning are growing concerns for businesses that are already constantly challenged to stay competitive in a global economy. ASI-I has earned its reputation as a world-class leader and trusted professional development partner for air transportation organizations. It marries the latest thinking and best practices in the aviation management field and formulates customized approaches that tool clients with actionable learning that translates into solutions that focus on real issues in the workplace.
---

---
Customized Learning and Development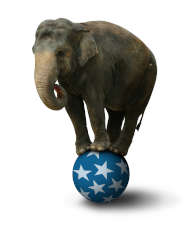 ASI-I's state-of-the-art, customized learning and development yield strong results in terms of their Return on Investment (ROI) and Return on Expectations (ROE). Its flexible scheduling and cost-effective options also contribute positively to an organization's culture and image.
Key characteristics include:
Focus on key competencies and subject matter
Focus on organizational needs and priorities
Focus on learning retention
Focus on applicability
Focus on team and organizational culture
Focus on performance improvements
---
Professional Accreditation Programmes

Organizations are increasingly looking to accreditation programmes as part of their internal learning and development strategies to ensure their resources acquire and demonstrate competencies that meet current and future industry requirements. These learning and development institutions can develop the necessary tools and tests to ensure their graduates demonstrate the required level of proficiency in addition to ensuring the appropriate quality management mechanisms are in place to continually improve and meet required standards. From its vast experience and expertise, ASI-I is well qualified to assist an organization in developing its own professional accreditation programme.
Executive development clients include:
Global ACI-ICAO Airport Management Professional Accreditation Programme (AMPAP)
World Institute for Nuclear Security (WINS)
PT Angkasa Pura II (AP II) Airport Management Excellence Program (AMEP)
Macau International Airport Co. Ltd. (CAM) Advanced Airport Management Program (CAAMP)
Airports of Thailand (AOT) Advanced Airport Management Program (AAMP)