Dr. Pierre Coutu keynote speaker at the IALA Virtual Conference on Global Megatrends and Aviation
Dr. Pierre Coutu, President of Aviation Strategies International and Chairman of the ASI Institute was recently invited by IALA (Indonesia) as the keynote speaker for a Virtual Conference on "Global Megatrends and Aviation, The Path to Future-Wise Organizations" presided by Ir. Budy Karya Sumadi, the Minister of Transportation of the Republic of Indonesia.
Click here to read more and on the image below to view excerpts of the Conference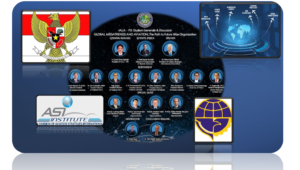 Is the growing demand for qualified managers, leaders and executives in your organization a concern? Has your organization built a succession planning strategy to transition managers to leaders from within, or devised a strategy to attract and retain high potential candidates from within or outside the industry?
---
The ASI Institute (ASI-I) is the aviation management competency building division of Aviation Strategies International (ASI). Our mission is to accelerate our clients' performance by providing tailored, objective and empowering services capitalizing on international best practices. With an experienced team of air transportation industry specialists, educational technologists, and organizational psychologists, ASI-I can offer a wide variety of talent and organizational development services ranging from competency assessment, to classroom-based and online blended learning, to work-based coaching and mentoring, to collaborative learning strategies such as communities of practice.
Our target customer is an air transport organization that is a period of growth or change and has recognized talent development as a key strategy in successfully expanding and in planning succession. They understand that talent development is most effective when competency building is aligned with their organizational objectives.
ASI-I is in a unique position to work with our clients as we focus primarily aviation management talent and organizational development. Through our extensive experience, we understand how to design learning packages and environments for this niche market that deliver expected results.
Contact us to discuss some of your organizational challenges and explore how we may be able to work together.
---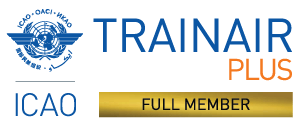 Having prepared for and gone through the ICAO Global Aviation Training's TRAINAIR PLUS audit, ASI-I received its associate membership in December 2011, and as of June 2013, the ASI Institute is a Full Member (Gold Status) after having completed its first Standard Training Package (STP).
ASI-I has developed 2 Standard Training Packages (STPs) and delivers ICAO training competency development courses.
In the TRAINAIR PLUS spirit of collaboration, ASI-I has developed a strategy to work with training centers in providing a readiness assessment as well as assistance in establishing their Training Procedures and Quality Manual in preparation for a TRAINAIR PLUS audit.